The first full year of the D blog is now in the rear view. Last year around this time, I posted some statistics from the seven months of 2016 that the blog was in business. This time, looking back on 2017, we've got a full twelve to draw on.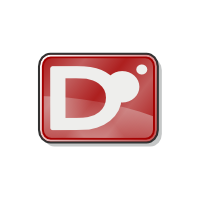 The fun stuff
From my perspective, 2017 was a fun year for managing the blog. The only negatives for me are that I didn't get as many Project Highlights as I would have liked and I never started the series on DUB that I had envisioned. But there were some new features that I quite enjoyed working on:
The stats
We saw 44 new posts added to the blog in 2017. Across the entire blog, including the front page, there were a total of 132,985 page views from 96,101 visitors who left 117 comments.
The top five referrers:
| Referrer | Page Views |
| --- | --- |
| Reddit | 21,920 |
| Hacker News | 20,693 |
| Google Search | 10,761 |
| D Forums | 7,008 |
| Twitter | 5,265 |
The top five countries:
| Country | Page Views |
| --- | --- |
| United States | 43,495 |
| Germany | 9,606 |
| United Kingdom | 8,226 |
| Russia | 5,022 |
| Canada | 4,890 |
Several posts included links to D projects at GitHub. Counting projects, profiles, organizations, and specific file links, the top five most-clicked were:
The top five posts of 2017:
All time (as of a few minutes before the timestamp on this post), there are 70 posts (aside from this one) that have had 187,946 views from 136,850 visitors. The top five most-viewed posts of all time :
In 2018…
This year, look for the GC series and the D & C series to continue. I'm hoping to recruit a couple of semi-regular guest posters to help me up the post count a little bit. At the moment, I'm pretty much at peak output and could use the help. I'm on constant lookout for projects to highlight, and plan to bring at least one more company highlight this year (Funkwerk's series will be wrapping up this month). I hope to bring some DConf 2018-themed posts in the runup to this year's conference.
Finally, as always, if you have something D to write about, whether it's your project, a language feature, a tutorial, an algorithm… anything about programming in D, please let me know!