On behalf of the D Language Foundation and Symmetry Investments, I'm excited to announce that we're heading to London for DConf 2019!
From May 8 – 11, 2019, we'll be hosting our traditional three days of talks, capped off with the 3rd annual DConf Hackathon, in an area packed full with tech companies, known as East London Tech City. We've secured facilities at 99 City Road, a conference space owned and operated by Inmarsat, a global satellite communications firm. They've got a great setup, with equipment geared specifically toward tech conferences. Anyone sitting in the back of the room shouldn't need to worry about reading code samples on the screen!
Image by Jack Torcello – https://www.flickr.com/photos/stonechat/6772642995/, CC BY 3.0, Link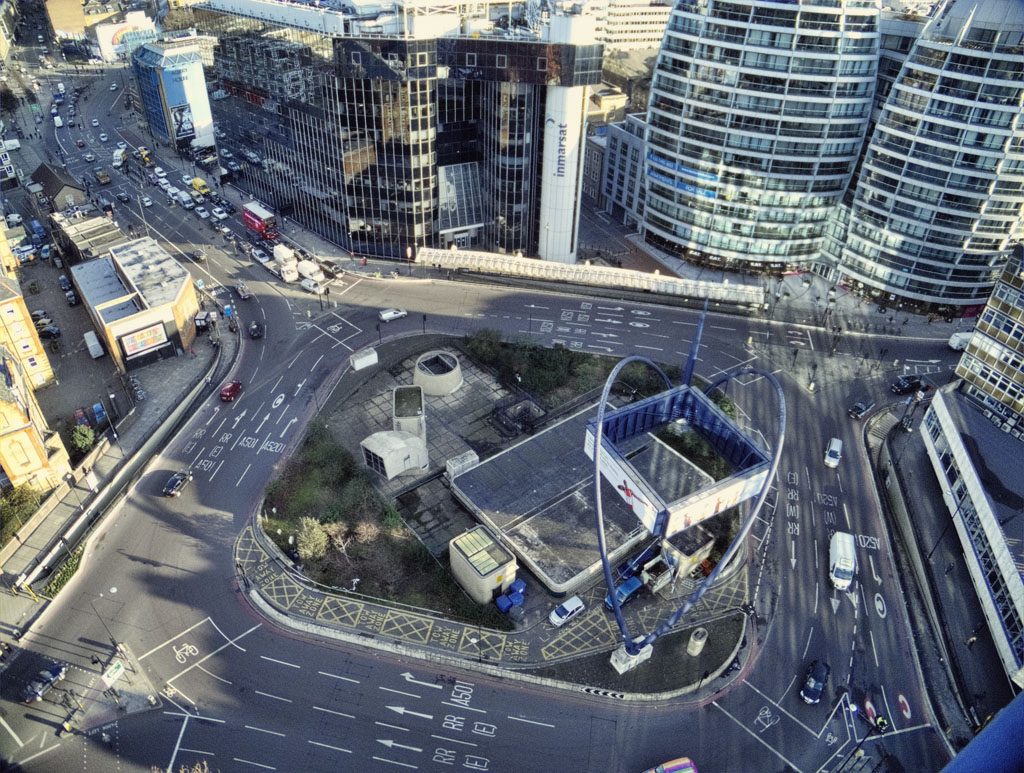 The venue is located in a convenient spot, right on the "Silicon Roundabout" outside the Old Street tube station. For those who intend to schedule some time for sightseeing before or after the conference, the area is a nice walk or a short tube ride from some iconic London attractions, like the Museum of London, the Tower of London (in this handy PDF showing walking times between tube stations, it's roughly a 30 minute walk from Old Street to Tower Hill), and just a handful of stops away from all the famous places in the City of Westminster (the Transport For London tube page has several useful maps and guides).
Several hotels are located within walking distance, some of which offer discounts for conference attendees (details will be provided to registrants). Prices vary, of course, but there are some budget hotels nearby for the price conscious (like me!). We'll update the conference venue page in the coming days with some suggestions. We have yet to select an "official" hotel for post-conference gathering, but I hope to post that on the venue page soon.
Some details remain to be worked out as we're still deep in the planning stage. Will the Hackathon be open to the public? Will we kick it off with a talk like last time? It's still too early to say. It's also too soon to announce any deadlines or registration fees. I've been chomping at the bit just to make the announcement that we're going to London, but I wanted to wait until we had a venue confirmed. Now that we have, and with Christmas just a few days away, I couldn't contain myself any longer! We'll update the conference page and make announcements in the forums as we finalize the details. Keep an eye on @D_Programming and #dconf for real-time news.
A special thanks to Laeeth Isharc and our friends at Symmetry Investments for offering to sponsor and host DConf 2019. They're doing all the leg work to put it together and we wouldn't be going to London without them. And to everyone in the D community, please have very safe and Happy Holidays!