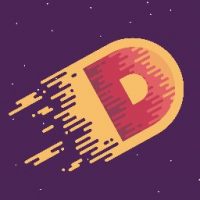 It's official! The D Language Foundation has put out a call for submissions for the next iteration of the annual gathering of D programming language enthusiasts. DConf 2018, hosted by QA Systems, is taking place in Munich from May 2nd to the 5th, 2018.
This time around, there's a focus on growth and outreach. DConf has always been open to all, but past editions largely targeted those already "in the know". For DConf 2018, the D Language Foundation is actively reaching out, encouraging anyone with little or no D language experience to stop by and see what all the fuss is about.
In the coming months, the D Blog will feature a series of posts related to DConf 2018. To get us started, Andrei Alexandrescu, Vice President and Treasurer of the D Language Foundation, sat down to answer a few questions about the event.
---
Q: Thanks for taking time out of your schedule for this, Andrei. The first thing I want to get to is the choice of location. At the end of DConf 2017, there was a lot of speculation about where the next edition would be held. We've seen two in Menlo Park, California, one in Orem, Utah, and two in Berlin. What led to the choice of Munich?
A: It has a lot to do with my recent visit there. I had mentioned a while ago to our tireless collaborator Sebastian Wilzbach (who studies at both the Technical University of Munich and Ludwig Maximilian University) about the annual classes I teach in neighboring Stuttgart. He suggested I make two trips in one and give a talk in Munich as well.
Once we committed to a date, I was shocked by the earnestness of everybody involved with organizing. The event filled within an hour of opening, in comparable amounts by existing D programmers (there's a strong D community in Munich) and by curious programmers coming from other languages. There was even some competition among companies willing to host the event.
We ended up holding it at Brainlab's new headquarters (check it out, they are a great innovator in medical technology). The event was a triumph! The folks in the audience were that combination of smart, receptive, and inquisitive that makes for an amazing interaction. We started at 6:30 and quite a few of us segued into beers, dinner, and of course more chatting, to finally part around midnight.
At that point I thought, Munich sounds like a perfect place for DConf. Later I spoke to my business partner (Andreas Sczepansky, owner of QA Systems) about the great reception the talk got in Munich. He got intrigued and agreed to work with us on DConf 2018. And here we are.
Q: What can attendees expect to see at DConf 2018?
A: We're counting on a strong technical program, as has been the case in the past events. Also, last year's day-long hackathon (a largely unstructured "let's work on cool stuff in small groups" day) was surprisingly successful and enjoyed by everyone involved. So we're making it bigger and hopefully better this year. It will be on the last day of the event, May 5th.
This year we also want to promote a growth theme. We're working on bringing a strong outside keynote speaker, and QA Systems will help us to market to companies and grass-roots coders who are currently using other languages. We believe D offers many strategic advantages to the high-tech milieu in Bavaria and beyond.
Q: What do you mean by that? What makes Bavaria special?
A: I noticed there's a strong IT industry in the area built around automotive, industrial machinery, healthcare, scientific computing, and more. Really serious software with difficult demands and high stakes. We're talking about systems ranging from memory-constrained embedded systems to high-performance desktop software to large systems that take a long time to design, build, and test. D is all about building fast software, fast. So we have a great opportunity to make the strong case that the D language could help these application domains.
Q: You and Walter Bright have traditionally given the opening and closing keynotes at every DConf. What are you guys planning to talk about this time?
A: I know Walter is considering giving a talk on Project Detente – a multifaceted approach to smooth interoperation with C and C++ that also allows easy incremental migration of large projects from those languages to D. As for me, I haven't decided yet. I'm really excited by the opportunities opened by this Design by Introspection thing I discussed in my DConf 2017 keynote [Also, see the blog post he wrote about his presentation at Google's Tel Aviv campus – Ed.].
Q: Last question: what's the elevator pitch for DConf? If you only had 30 seconds to sell a prospective attendee on the event, what would you say?
A: D is a language with depth. Richness. It has unique solutions to some difficult problems, such as reconciling compile-time computation, partial evaluation, domain-specific languages, and metaprogramming all together in a wholesome manner. Such matters are so fundamental to the way we design, build, and execute our programs that we either consider them solved or unsolvable. Chances are, attending DConf will make you like the D language more. But more importantly, your view of your own métier will be improved regardless of your languages of choice.
---
Be sure to keep an eye on this space for more details about DConf 2018 as they are released. And if you're planning to submit a talk, don't procrastinate. The submission deadline is Feb 25th.
See you in Munich!