On January 23, 2011, Walter announced that development of the core D projects had moved to GitHub. It's somewhat entertaining to go through the thread and realize that it's almost entirely about people coming to terms with using git, a reminder that there was a time when git was still relatively young and had yet to dominate the source control market.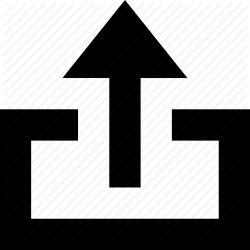 The move to GitHub has since been cited by both Walter and Andrei as a big win, thanks to a subsequent increase in contributions. It was smooth sailing for quite some time, but eventually some grumbling began to be heard below the surface. Pull Requests (PRs) were being ignored. Reviews weren't happening fast enough. The grumbling grew louder. There were long communication delays. PRs were sometimes closed by frustrated contributors, demotivated and unwilling to contribute further.
The oldest open PR in the DMD queue as I write is dated June 10, 2013. If we dig into it, we see that it was ultimately done in by a break in communication. The contributor was asking for more feedback, then there was silence for nine months. Six months later, when asked to rebase, the contributor no longer had time for it. A year and a half.
There are other reasons why PRs can stall, but in the end many of them have one thing in common: there's no one pushing all parties involved toward a resolution. There's no one following up every few days to make sure communication hasn't broken down, or that any action that must be taken is followed through. Everyone involved in maintaining the PR queue has other roles and responsibilities both inside and outside of D development, but none of them have the bandwidth to devote to regular PR management.
We have had people step up and try to revive old PRs. We have seen some of them closed or merged. But there are some really challenging or time-consuming PRs in the list. The one linked above, for example. The last comment is from Sebastian Wilzbach in March of this year, who points out that it will be difficult to revive because it's based on the old C++ code base. So who has the motivation to get it done?
I promised in the forums that I would soon be launching targeted funding campaigns. This seems like an excellent place to start.
Fostering an environment that encourages more contributions benefits everyone who uses D. The pool of people in the D community who have the skill and knowledge necessary to manage those contributions is small. If they had the time, we wouldn't have this problem. A community effort to compensate one of them to make more time for it seems a just cause.
The D Language Foundation is asking the community as a whole to contribute to a fund to pay a part-time PR manager $1,000 per month for a period of three months, from November 15 to February 14. The manager will be paid the full amount after February 14, in one lump sum. At that time, we'll evaluate our progress and decide whether to proceed with another three-month campaign.
We've already roped someone in who's willing to do the job. Nicholas Wilson has been rummaging around the PR queue lately, trying to get merged those he has an immediate interest in. He's also shown an interest in improving the D development process as a whole. That, and the fact that he said yes, makes him an ideal candidate for the role.
He'll have two primary goals: preventing active PRs from becoming stale, and reviving PRs that have gone dormant. He'll also be looking into open Bugzilla issues when he's got some time to fill. He'll have the weight of the Foundation behind his finger when he pokes it in the shoulder of anyone who is being unresponsive (and that includes everyone on the core team). Where he is unable to merge a PR himself, he'll contact the people he needs to make it happen.
Click on the campaign card below and you'll be taken to the campaign page. Our target is $3,000 by February, 14. If we exceed that goal, the overage will go toward the next three-month cycle should we continue. If we decide not to continue, overage will go to the General Fund.
Note that there are options for recurring donations that go beyond the campaign period. All donations through any campaign we launch through Flipcause go to the D Language Foundation's account. In other words, they aren't tied specifically to a single campaign. If you choose to initiate a recurring donation through any of our campaigns, you'll be helping us meet our goal for that campaign and, once the campaign ends, your donations will go toward our general fund. If you do set up a monthly or quarterly donation, leave a note if you want to continue putting it toward paying the PR manager and we'll credit it toward future PR manager campaigns.
When you're viewing the blog on a desktop system, you'll be able to see all of our active campaigns by clicking on the Donate Now button that I've added to the sidebar. Of course, the other donation options that have always been supported are still available from the donation page, accessible through the menu bar throughout dlang.org.
Thanks to Nicholas for agreeing to take on this job, and thanks in advance to everyone who supports us in getting it done!