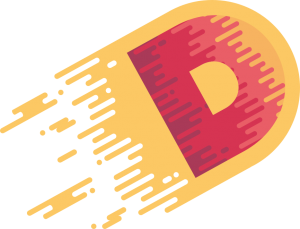 It's been quite a long time coming, but I've finally gotten around to setting up a storefront where folks can purchase D swag and support the D Language Foundation at the same time. You can now head over to the DLang Swag Emporium and throw some money at us.
At the moment, you can buy t-shirts, hoodies, and coffee cups sporting the Digital Mars logo and the D Rocket. If the prices appear arbitrary, they are not. They're based on the cost of the item and the percentage that the Foundation takes in. I've set the percentages from 11.5% to 20%, depending on the base cost of the item, with the D Rocket items sending us more money than the Digital Mars logo. I'll add more items in regular updates, so please keep an eye out for something you like if there's nothing there for you now.
At some point, I'll see about integrating the shop into dlang.org. Until then, the store page as it is will server its purpose just fine.
Please remember, we've also got DConf 2019 shirts available for anyone willing to donate $60 to our Human Resource Fund through this link. DMan shirts are available for those who can make a one-time donation of $100, or the shirt and a guaranteed DConf discount to those who can set up an annual donation of $200, through this link. The Human Resource Fund is our top fundraising priority right now. Please help us grow it!
As I mentioned in the forums recently, we'll be setting up a bug bounty system through our Flipcause account Real Soon Now. This week I got an update from the company that's seeding the system with a few issues. They're getting their list and the dollar amounts finalized. But anyone who wants to get us started Even Sooner is welcome to contact me with a Bugzilla issue number and a dollar amount, then I'll get it set up.
I hope to see some of those D Rocket and Digital Mars t-shirts at DConf 2020!